10 Colour Concealer Palette Review & Swatches
Posted on July 24 2013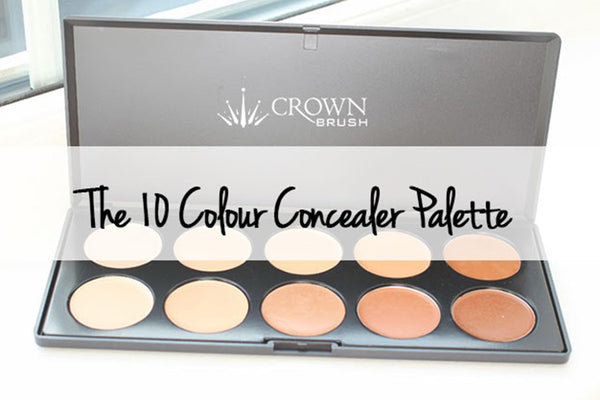 We love our 10 Colour Concealer Palette! Perfect for both the professional make-up artist and the student, as well as all beauty lovers!
Lets take a look inside the 10 colour concealer palette
Designed to cover flaws and imperfections, the full coverage creamy concealer will easily hide any dark circles, blemishes, scars and even tattoos! The cream to powder finish makes it simple to apply and blend seamlessly into the skin.

10 different shades, in a variety of pink and yellow tones makes this palette great for any skin colour. With the ability to custom blend by mixing shades together, you will be able to create your perfect match.
Ideal for the popular technique, contouring and highlighting, as there are a range of light and dark shades, all in one palette, Convenient for make-up artists wanting to create more space in their kit, this streamlined, black, matte palette will slide into any professional case with ease and durability.
See swatches below:
This palette has become a firm favourite with Contouring Lovers as it has all the different shades. We recommend that you use our Synthetic Foundation Brushes to apply your contour or you can try our any of our Concealer Brushes if you are looking to hide any blemishes or dark circles.
Get your hands on this now for £16.99 Shop here!
Have you got yours?
The post 10 Colour Concealer Palette Review & Swatches appeared first on Crown Brush News & Events.