Mr Foggs Residence Tipsy Tea for #CrownbrushXmas
Posted on November 09 2015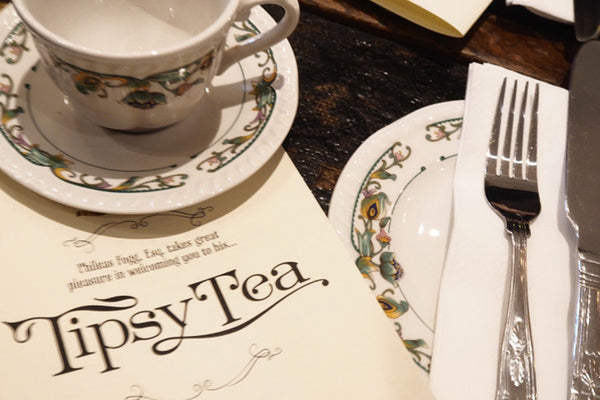 Last weekend we decided to host our very first Blogger Event, to kick start Christmas Festivities, at the wonderful Mr Fogg's Residence in Mayfair, London.
There were 13 of us in total which was a lovely number to sit around and chat all about Makeup Brushes and Makeup, it was so interesting to hear all the different opinions on the new trends and how much they love the products from Crownbrush that they have received this year, holding a blogger event is something we had been looking to do for some time.
What happened at our Blogger Event
The Tipsy Tea is quite a quintessential experience, where upon you can choose an accompanying Gin or Champagne Tea to drink, whilst you nibble on miniature sandwiches and cakes. We were all so excited to get in and enjoy the afternoon. We waited very patiently in a little queue in anticipation to what the afternoon would bring.
Each of our blogger guests were gifted a little Christmas parcel that included a selection of gifts but they all seemed to enjoy wearing their Inflatable Crowns – very entertaining we hope you agree – and got to sit back and relax whilst learning about our latest make-up brush launches, and also some of our Top Selling Makeup Brushes.
A huge thank you to all of the lovely ladies that attended and we hope you enjoy your new Crownbrush make-up brushes. This was our opportunity to say thank you to all our loyal supporting bloggers for all their kind efforts over the last 12 months and to give them an idea on what is to come from Crownbrush in the next 12 months.

We are already looking forward to our next event and welcoming some new faces along to join our loyal bloggers. Plus we will have lots of lovely new products to show you and talk you through.
The post Mr Foggs Residence Tipsy Tea for #CrownbrushXmas appeared first on Crown Brush News & Events.