The Festive Season and How It Affects Your Skin
Posted on December 13 2016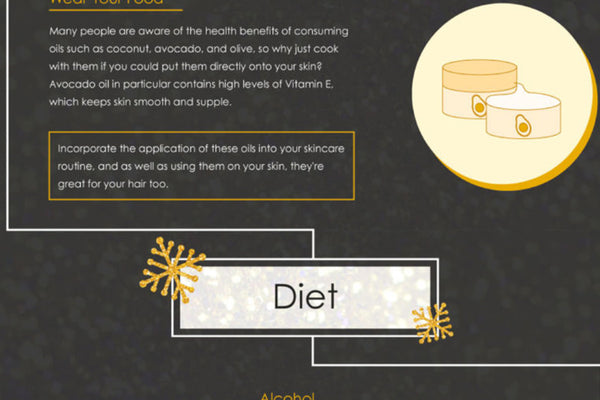 While there's always much excitement around Christmas and the Festive Season, the stress, over-eating and plenty of alcohol can have a toll on your health, even though it's often fun at the time. Cleaning chemicals and the cold weather can also have a negative effect on your skin in particular, with many of these effects surprisingly noticeable in your appearance.
Our latest infographic explores some aspects of the festive season, and how this can impact on your skin. For example, did you know that if you consume too much sugar, this can affect collagen and elastin, which leaves your skin looking saggy and wrinkly? Or that hot showers can strip our skin of its natural oils, so it's advisable to shorten the time of your hot shower to keep your skin looking healthy and hydrated? Take a look at the infographic below to find out more about our helpful tips on how to keep your skin radiant this Christmas.
The post The Festive Season and How It Affects Your Skin appeared first on Crown Brush News & Events.