Makeup Brushes for Mineral Makeup
Posted on September 11 2015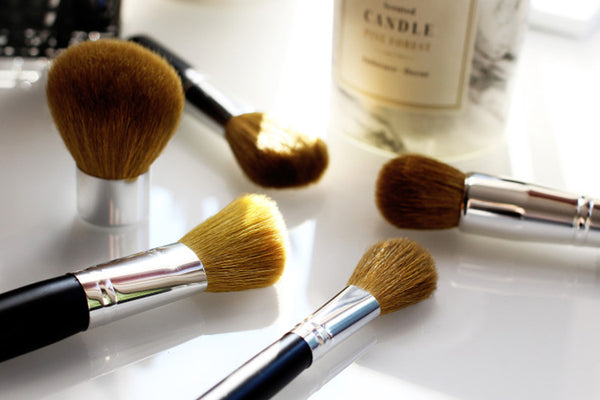 Mineral makeup is becoming more and more popular, with new tried and tested formulas breaking onto the market. From foundations, to blusher to eyeshadows there is something for everyone.
It isn't often we shout about how amazing our brushes are, okay, so the quality speaks for themselves, but today we thought we just had to tell you all about our hidden gems: The Mineral Make-up Brush range.
So whats in our Mineral Makeup range:
Let's begin with your base make-up. The KBS Mineral Kabuki brush is your perfect companion when wishing to buff and work in your favourite mineral foundation. Head of Make-up Artistry Zoe Newlove loves Antipodes Organic Mineral Foundation powder and will always reach for this kabuki brush to apply the product seamlessly to the skin.
Whether contouring is your thing, or you just like to bronze things up, then either M12 Angle Blush or M2 Chisel Powder will be great for you. Super soft yet densely packed brushes that are fantastic for powder application, delivering a flawless finish, blending with ease.
Do you use a mineral blush? The M1 Chisel Blush is what you need to add that pop of colour to the apples of your cheeks.
Another mineral make-up brush we really do love is our M16 Kabuki with handle. This brush is again ideal for buffing in foundation or even working in shadow to the depths of your cheek bones. You could use this brush with a "Stippling" action to create a fuller coverage with your powder foundation.
Do you prefer mineral makeup?
The post Makeup Brushes for Mineral Makeup appeared first on Crown Brush News & Events.