Crownbrush 35 Colour Metal Madness Eyeshadow Palette
Posted on January 25 2016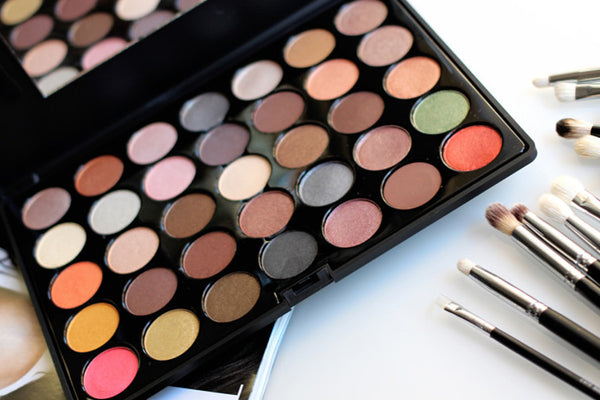 Introducing our new and improved Makeup Palette the 35 Colour Metal Madness Eyeshadow Palette! This is our Head of Make-up Artistry, Zoe Newlove, favourite palette simply because of the beautiful selection of colours and the amazing pigment.
If you enjoy using eye shadows with more of a metallic finish, or you want to add more life to a neutral matte look, then these shades will be right up your street.
Be adventurous with your make-up, play with these metallic hues and shimmery shades. Enhance your eyes with a dash of sparkle. A great collection of neutrals, pinks, yellow and greens. Perfect for Make-up Artists working in Wedding, Photography and TV/Film or those who want to diversify their make-up collection. This palette is presented in a matte black case ideal for travelling, easy storage and cleaning.
The formula of the eye shadow is very long lasting, and applies with ease due to the buttery, velvet powder finish. As you can see from the swatches above each of the colours are very pigmented and true to the palette itself.
We highly recommend you use an eye shadow primer before any eye shadow application. Check out our HD Under Eye Primer which can be applied to both the eye lid and underneath the eyes.
The post Crownbrush 35 Colour Metal Madness Eyeshadow Palette appeared first on Crown Brush News & Events.