Crown Make-up | New 12 Colour Blush Palette
Posted on July 16 2015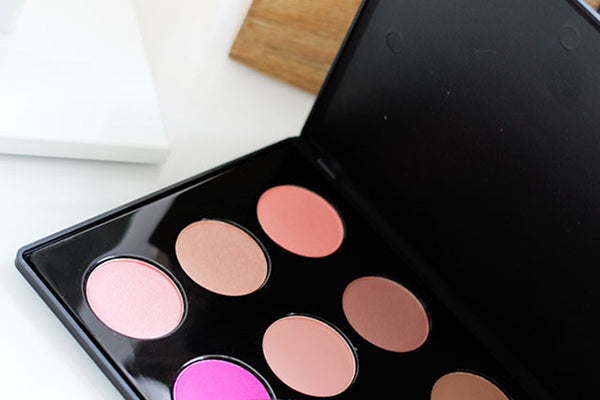 Tomorrow, yes tomorrow, 17TH July, an entirely new selection of make-up palettes will be available to buy from our website, including, this 12 Colour Powder Blush Palette. 
With 6 matte shades & 6 shimmer there is a wide variety to play with. Peachy coral tones to bright magenta, warm plums and earthy browns, you will find a blusher to match any skin tone. Below you can see swatches of all the shades.
The powder feels very light on the skin, and is really easy to blend so that it looks like it comes from within the skin, rather than sitting on top. The pigments of each of the shades are beautiful, and long wearing too.
Some of the more neutral tones could even be used to sculpt and define the face, a spot of contouring can really bring you to life.
Our Head of Make-up Artistry Zoe Newlove loves to use her IB106 Angle Blush brush to gently sweep the blush across the apples of the cheeks. If you prefer a more traditional blush brush, you could always apply the powder using C141 Small Chisel Blush.
As usual, this palette is presented in a matte black case ideal for travelling, easy to store and ideal for cleaning. It will be available online tomorrow for £17.99.
Shop The 12 Colour Blush Palette Now.
The post Crown Make-up | New 12 Colour Blush Palette appeared first on Crown Brush News & Events.