IMATS LONDON 2015 | Day Two Neon Skeleton
Posted on July 15 2015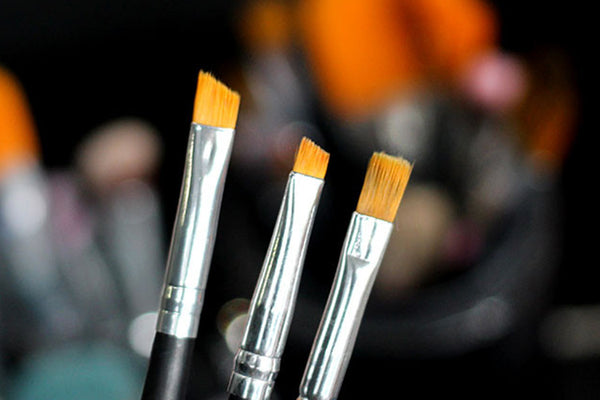 Day Two at IMATS London 2015 was certainly one to remember. The photographs speak for themselves. Anna Lingis and Zoe Newlove had so much fun creating this Neon Skeleton, and even more fun bringing it to life with UV Lights!
Zoe liked to use our Infinity make-up brushes to block out any black areas, and for those places that required fine detail, brushes such as the C470 Taklon Eyeliner was perfect, with its small square edge.
The paints were supplied by Global Colours and Kryolan!
TOP TIP: Anna Lingis says mark out your design using white or a light make-up pencil or a fine paint brush. Start with light colours first and build upwards. Black is harder to remove than it is to add on afterwards to hide mistakes.
Shop here for some of the CrownBrush Products used on the day
For more body painting tips Tweet @CrownbrushUK.
Will we see you next year? We sure hope so. 
The post IMATS LONDON 2015 | Day Two Neon Skeleton appeared first on Crown Brush News & Events.