LONDON IMATS 2015 | Day One Twisted Alice & Mad Hatter
Posted on July 13 2015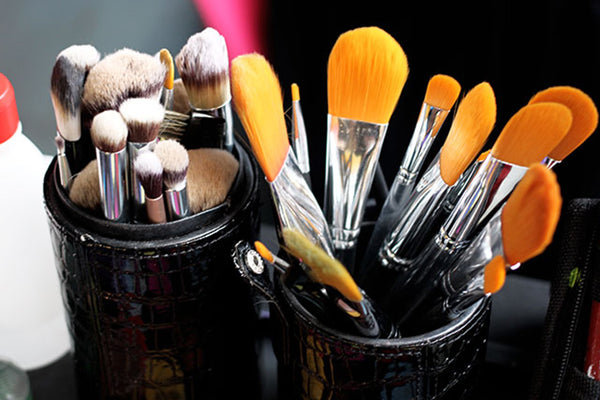 Wow. Has London IMATS 2015 really been and gone? What a weekend. We love being at IMATS and absolutely love seeing all of the Special FX and crazy creations that take to the stages around the room.
This year we had our very own Head of Make-up Artistry Zoe Newlove team up with super talented make-up artist and body painter Anna Lingis.  On Saturday they created a Mad Hatter and Twisted Alice, a take on the Alice in Wonderland: Through the Looking Glass movie (to be launched next year). They drew inspiration from the character Queen of Hearts and added a twist to the other characters.
LONDON IMATS 2015, the look for Day 1
The detail Anna Lingis created for Alice were absolutely incredible. Check out the Alice on the arm, as well as all of the pocket watches. The attention to detail is just amazing.
The duo used all of our make-up brushes to create these looks, whilst The Face Painting Shop supplied a mixture of Global Colours and Superstar face and body paints.
Day 1 LONDON IMATS 2015, The finished looks
If you snapped photographs of these guys in action make sure you use the hash tag #IMATS2015 or #Crownbrushes so we can see what you captured.
Make sure you come back and check out what they got up to on Day Two.
Behind the scenes and time lapse footage coming soon to our YouTube Channel.
The post LONDON IMATS 2015 | Day One Twisted Alice & Mad Hatter appeared first on Crown Brush News & Events.