Mythical Dragon Body Painting Anna Lingis
Posted on January 23 2015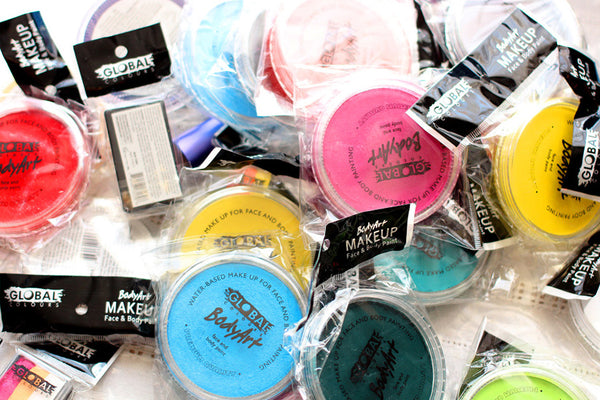 Hey everyone! Zoe here! Just in case you have no idea who I am, I am the Head of Make-up Artistry, here at Crownbrush UK. This week I got the pleasure of working with fellow make-up artist and extraordinarily talented body painter, Anna Lingis. (Check out her Instagram here). Together we will be working on an exciting new project, called The Mythical Creatures Series and today we are looking at mythical dragon body painting.

First up, is the Mythical Dragon. Anna is so clever, she came up with the entire design and even made the horns from clay. We stuck these on with spirit gum and painted around the edges to blend in with the rest of the design. Our model Hayley is of course the star of the day, she was an absolute pleasure to work with.
We used body paints from The Face Painting Shop and lots and lots of make-up brushes from us here, at Crownbrush. 
What do you think of the finished look? Next week, we will be putting together the second Mythical Creature, so watch this space!
The post Mythical Dragon Body Painting Anna Lingis appeared first on Crown Brush News & Events.