Professional Shoulder Bag Review
Posted on July 10 2013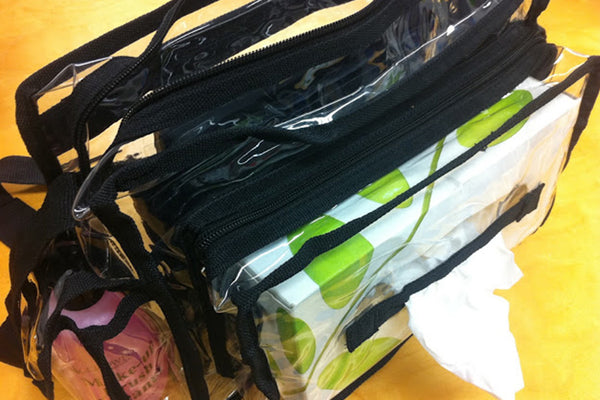 This Professional Shoulder Bag is pretty amazing and I have been loving using it on my make-up jobs.
Find our More about the Professional Shoulder Bag
It's a high quality Shoulder Clear PVC Bag made for professional Makeup Artist in mind which is suitable for carrying make up equipment on set. Made from a heavy duty clear PVC which is durable, strong and waterproof with a Zipped main compartment for separating all your make up & equipment. The outer zipped pocket is a tissue holder/dispenser with an easy access slot- genius idea in my eyes- I always forget tissues on jobs! At the end of the bag there is a perfect slot to carry your Brush Cleaner which is a must for any Professional Makeup Artist

The thick strap is adjustable and extends up to 120cm long.
The bag measures 25.5cm x high 35cm long.
Your portable makeup bags and organisers should be trustworthy travel companion so do stay on top of your game by avoiding any mishaps and unpleasant discoveries.

The Shoulder bag is now online to buy! £24.99. 
The post Professional Shoulder Bag Review appeared first on Crown Brush News & Events.